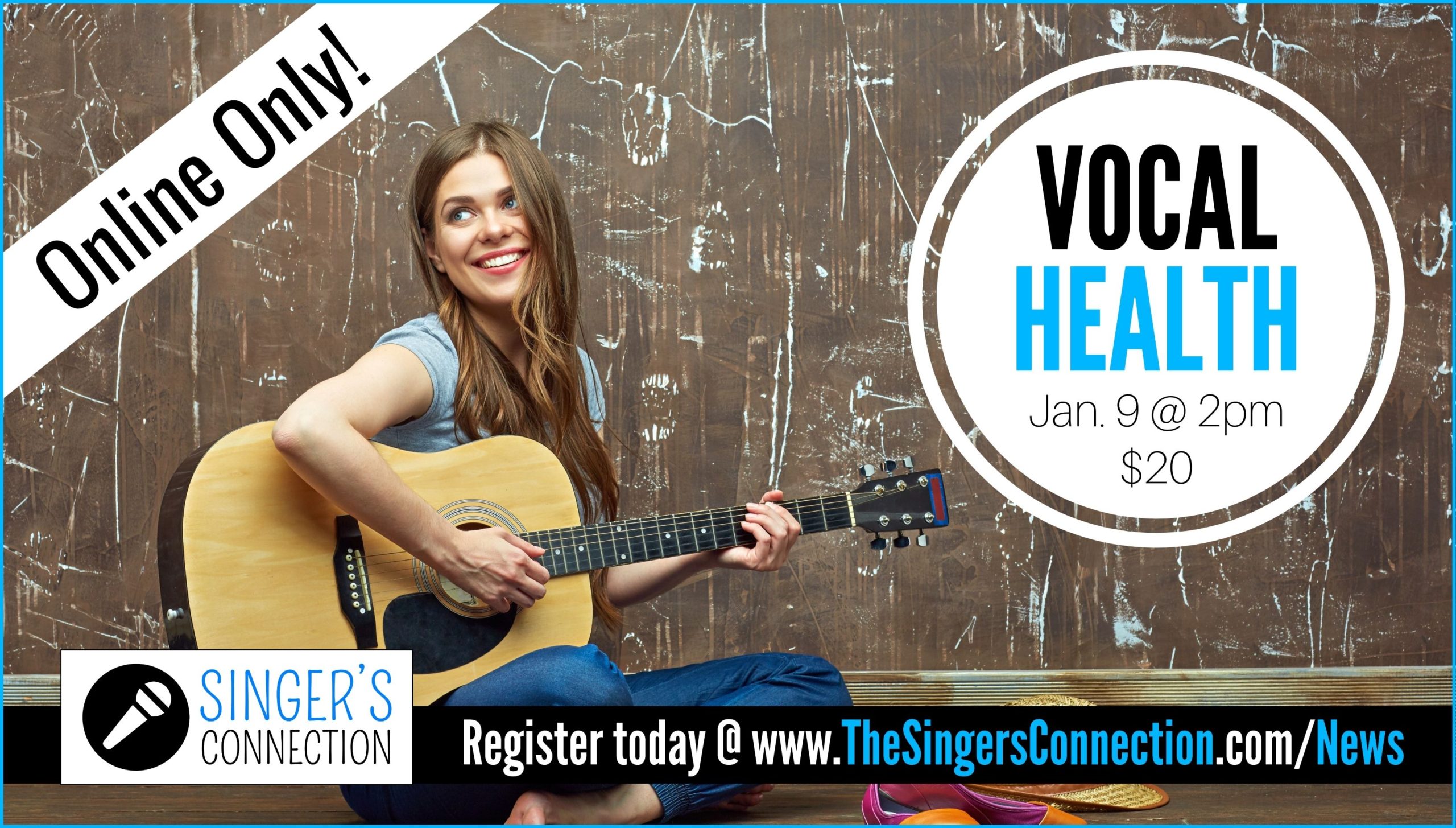 VOCAL HEALTH – Jan 9 | 2pm-3pm | $20
What do these things have in common: a trampoline, sleep, probiotics, a straw, and a car buffer? They all can help keep your voice healthy!! Join us for this AMAZING class as we discuss the physical, emotional, and nutritional aspects of taking care of your voice! So much of this information will surprise you!
REGISTER HERE!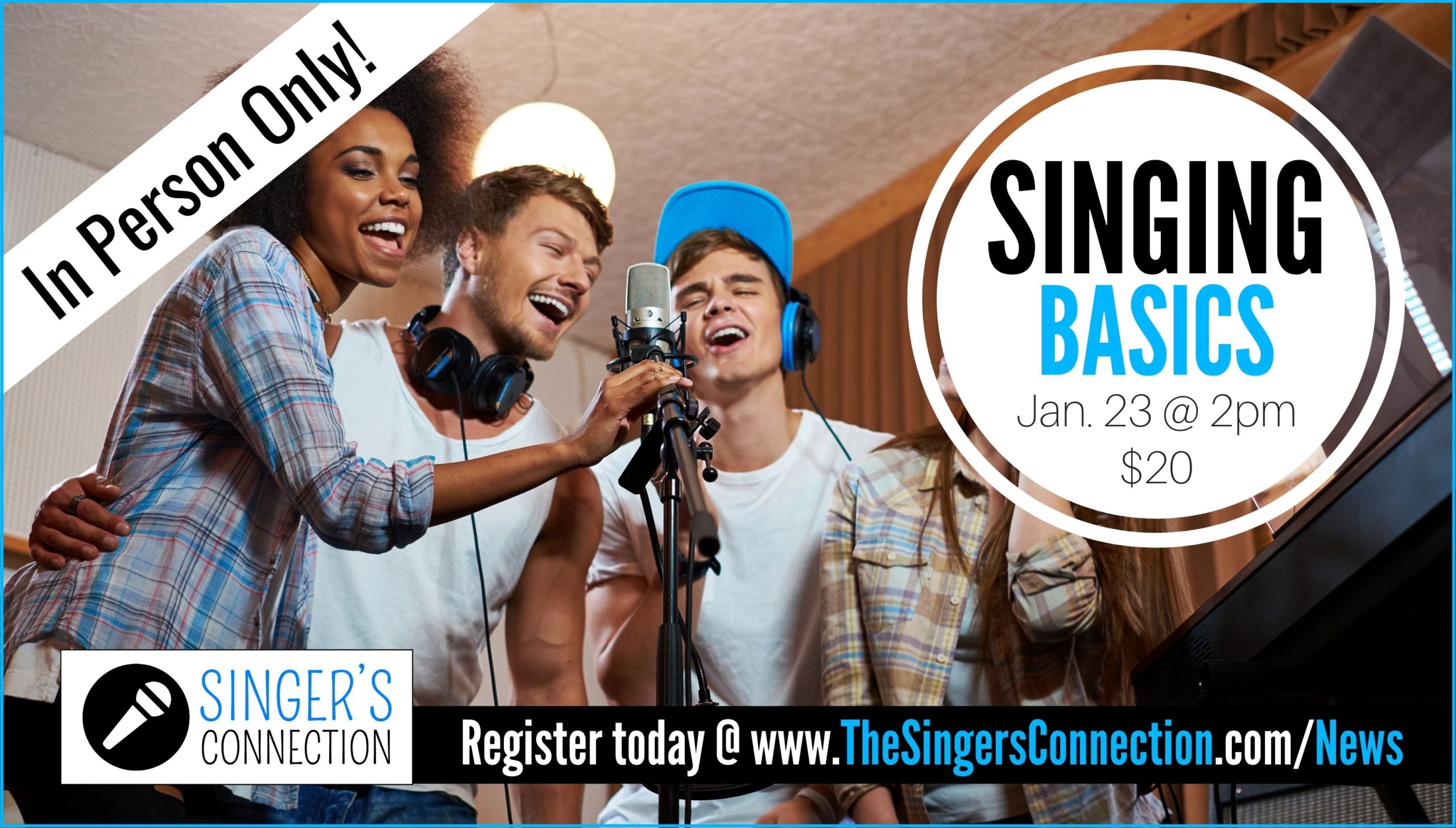 SINGING BASICS – Jan 23 | 2pm-3pm | $20
Some voice teachers make it seem that having a good voice will take years. So . . . what if we told you that we had a shortcut?! Join us for this fun and powerful workshop to learn some simple techniques to take your singing to the next level! Beginners welcome. You'll learn a TON even if you've taken voice lessons before!
Gilbert Location | REGISTER HERE!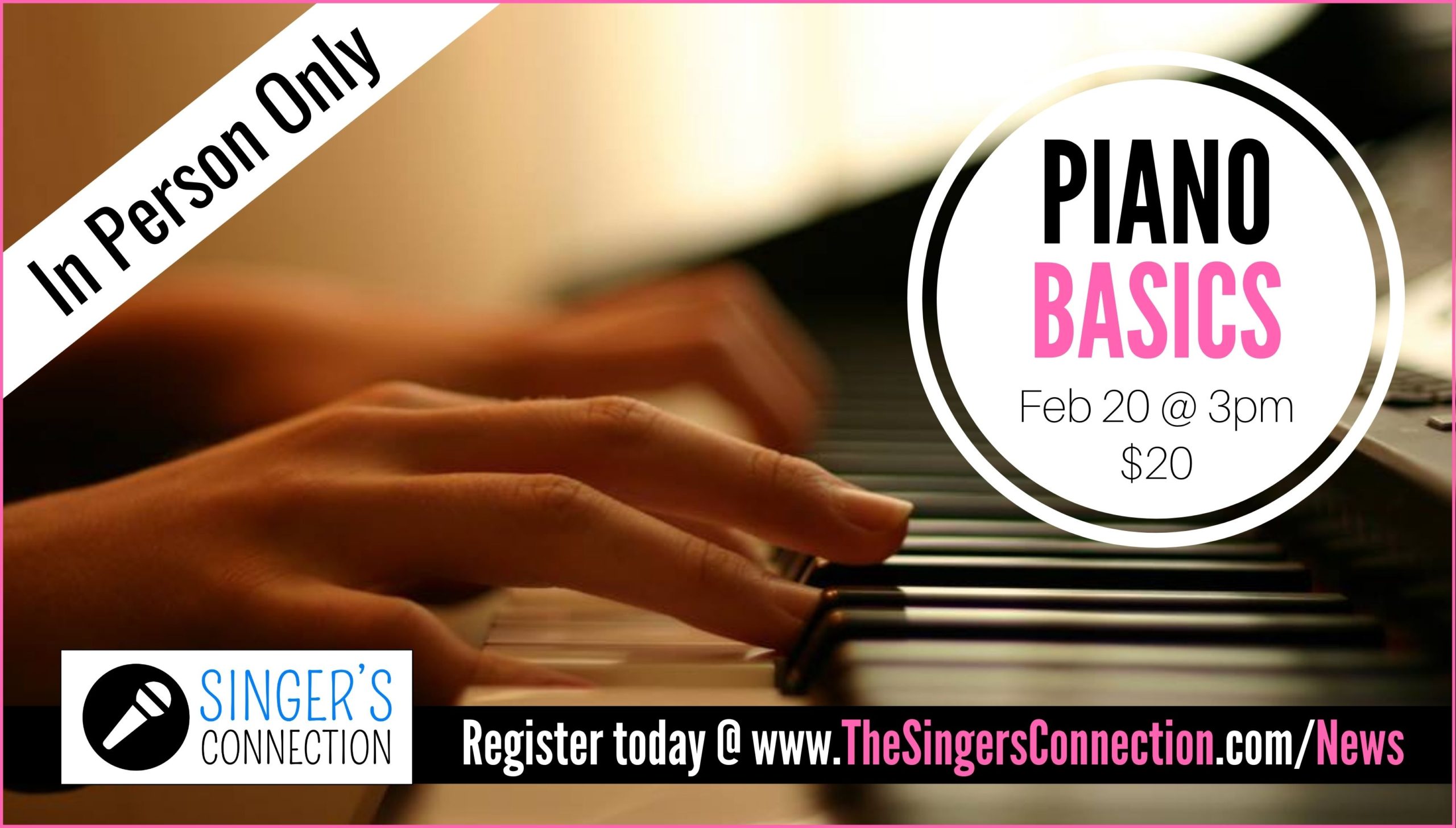 PIANO BASICS – Feb 20 | 3pm-4pm | $20
You don't have to be able to read music or play the piano to be able to sing well…but understanding some basic piano concepts can help! Allow us to introduce you to the piano in a way that makes sense! We'll cover note names, chords, key signatures, time signatures, dynamic notations and more!
Gilbert Location | REGISTER HERE!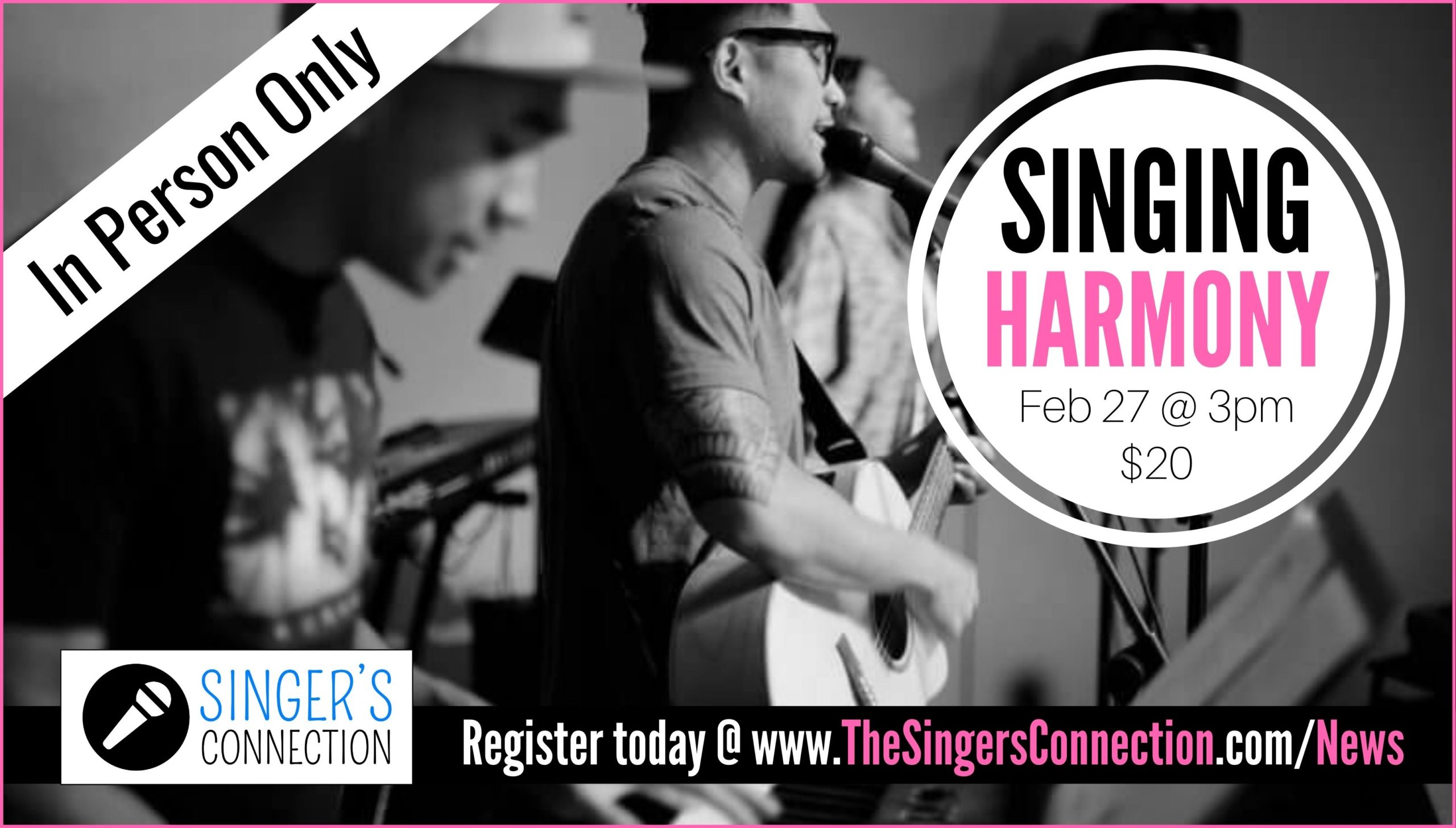 SINGING HARMONY – Feb 27 | 3pm-4pm | $20
Do you like to sing with friends but have trouble hearing harmonies? Well, now you can! Join us for this introductory interactive workshop to help with that! Designed for the complete beginner, we will teach you specific musical lines to help you practice staying on your notes while others sing different notes around you! No experience necessary! For ages 10 to adult!
Gilbert Location | REGISTER HERE!
🎉 Our Gift to YOU! 🎉
Welcome to 2021!!! Let's start the New Year off right by making it easy for you to learn more about your voice! And, what better way to help you out than by offering you a discounted Vocal Assessment or Voice Lesson?!!!

What is a Vocal Assessment?! Give us 15 minutes and we will not only assess your vocal ability, but also create a plan to remove bad habits and develop your voice quickly so you can accomplish YOUR goals! Beginners welcome! Adults and children ages 7 and up!

OR... If you are already a student, have been in the past, or are a new student who would prefer to skip the assessment and just take a lesson, you can use the coupon code to take $15 off a voice lesson!

Use Coupon Code ReadyToSing to receive 20% off!
Offer expires January 31st.
Schedule your session today!

💡 Our New Year's Resolution! 💡
This year, we want to make this YOUR BEST singing year… EVER!! We have different workshops scheduled every month, and we would LOVE to hear from you. Is there anything specific you'd like for us to offer? E-mail us what you'd like to learn!

🎤 Curious about Voice Lessons? 🎤
Give us 15 minutes and we'll not only assess your vocal ability, but also create a plan to remove bad habits and develop your voice so you can accomplish YOUR goals quickly! You'll be surprised how much you learn in such a short amount of time! Schedule yours today!

🌟 63rd Annual Grammy Awards! 🌟
Don't miss the music industry's biggest night on Sunday, January 31, 2021, on CBS @ 6pm! We will be posting a list of must-see performances but, in the meantime, check out this year's List of Grammy Nominees!

🗣 👩 Tell The World About Us!! 🗣 👨
We want 2021 to be our biggest year to date by helping more people! And, we know the fastest way to making that happen is to ask for YOUR HELP! Please tell your friends about us and we'd be happy to gift you a FREE lesson for every new student who schedules their first lesson!

✨ Office Space for Rent! ✨
If you've been to The Singer's Connection, you know that our waiting area is connected to two other rooms. One of those rooms (approximately 100 square feet) is currently available for rent. Here is the listing! Please share this info with anyone who may be interested in taking a tour of the space and becoming our neighbor!
Quote of the Month!
I close my eyes to old ends,
and open my heart to new beginnings.
Nick Frederickson
Schedule a lesson in 4 easy steps!
1. Choose the type of lesson you'd like.
2. Choose a date and time.
3. Fill out your information.
4. Pay for your session.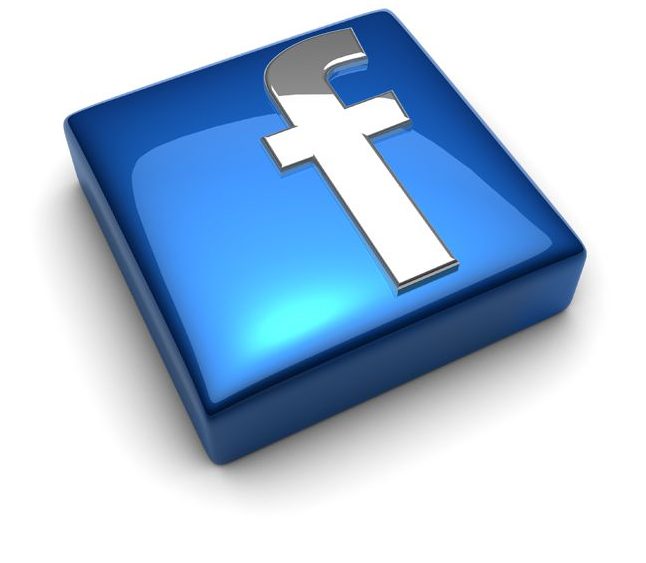 Get Social With Us!
Whether you're looking for the latest music industry news, inspirational quotes and videos, or some quick vocal tips, join our community!
CLICK HERE to check out (and LIKE) our page!