Come experience a
Sound Bath!
A Sound Bath is a term used to describe an experience of relaxation and transformation through sound and vibration. In our Sound Baths we use singing bowls and the human voice to create an environment for the body to let go of emotional and/or physical pain.
Satyam was introduced to singing by his mother when he was a toddler. He would sit next to her in the prayer room and recite mantras and sing Bhajans (Hindu spiritual songs) with her. Singing did something for him that nothing else did – it quickly brought him to a space of joy and deep relaxation!
It wasn't until he became a vocal instructor 20+ years ago that his journey to understand the profound effect of the human voice on the human body and its environment truly began. He discovered just by balancing and/or reprogramming the functionality of the human voice, old belief systems would, sometimes instantly, clear themselves, freeing the individual of unnecessary "weight."
Satyam has a GREAT love for vocal acoustics, crystal singing bowls and people. Combine this with his ability to channel sound and soulfully raise the vibration of the individual(s) in his presence, and you'll find it creates the stage for profound shift to happen!
The human voice and our conscious use of it as an instrument can penetrate and heal even the deepest shadows of our human condition.
~ Julia Cameron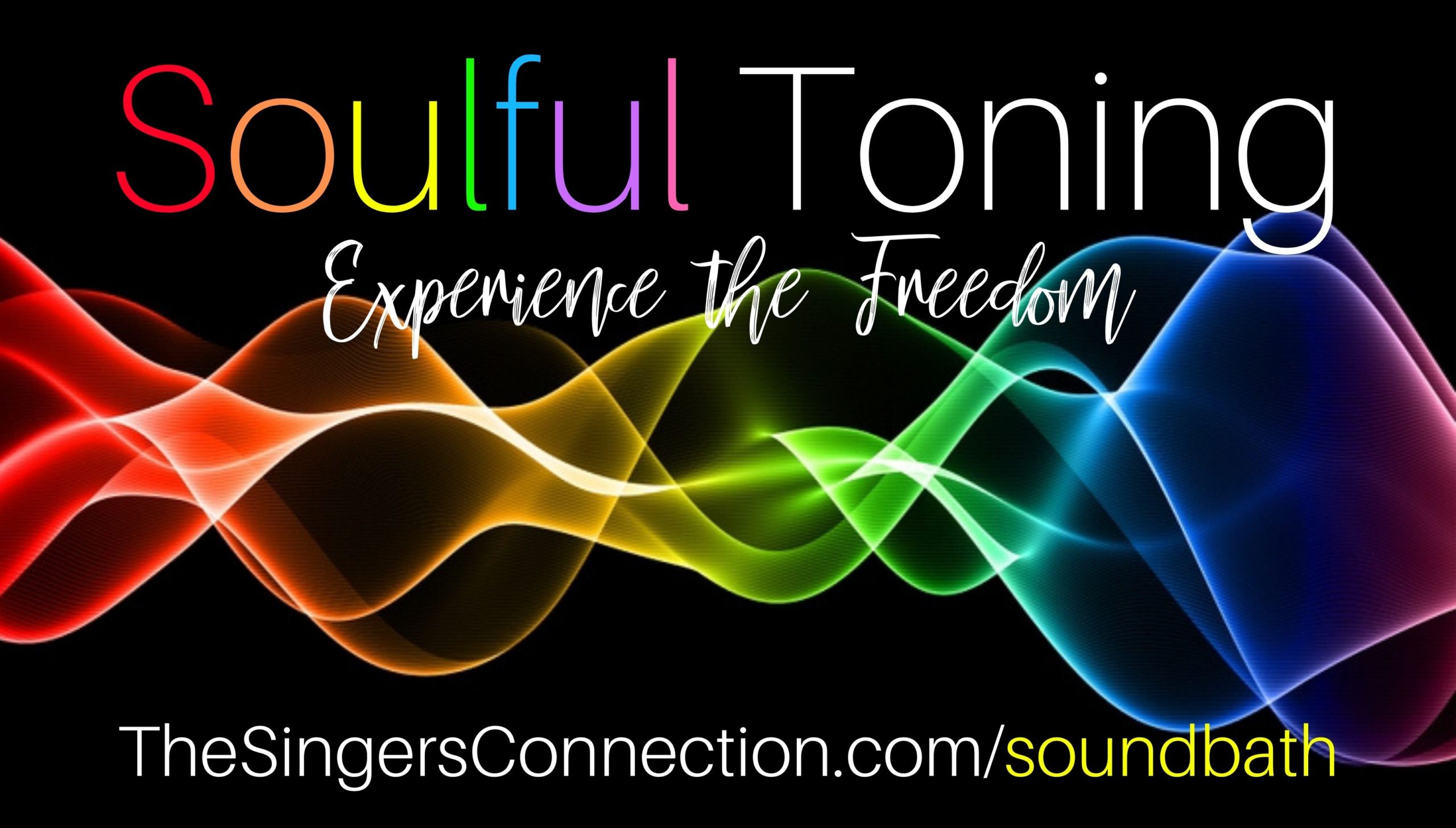 Soulful Toning – Nov 20 | 5:00pm-5:40pm | Love Donation
Vocal toning is a technique that massages every particle of your being from the inside out. In a group setting, you have the opportunity to sync up with other through coherence to create a safe space for major release. Self-created sounds can literally rearrange molecular structure. Toning helps with stress, sleep, blood pressure, increases lymphatic circulation and melatonin production, releases endorphins, and creates new neural pathways in the brain.
SHANTIFUL in SCOTTSDALE | REGISTER HERE!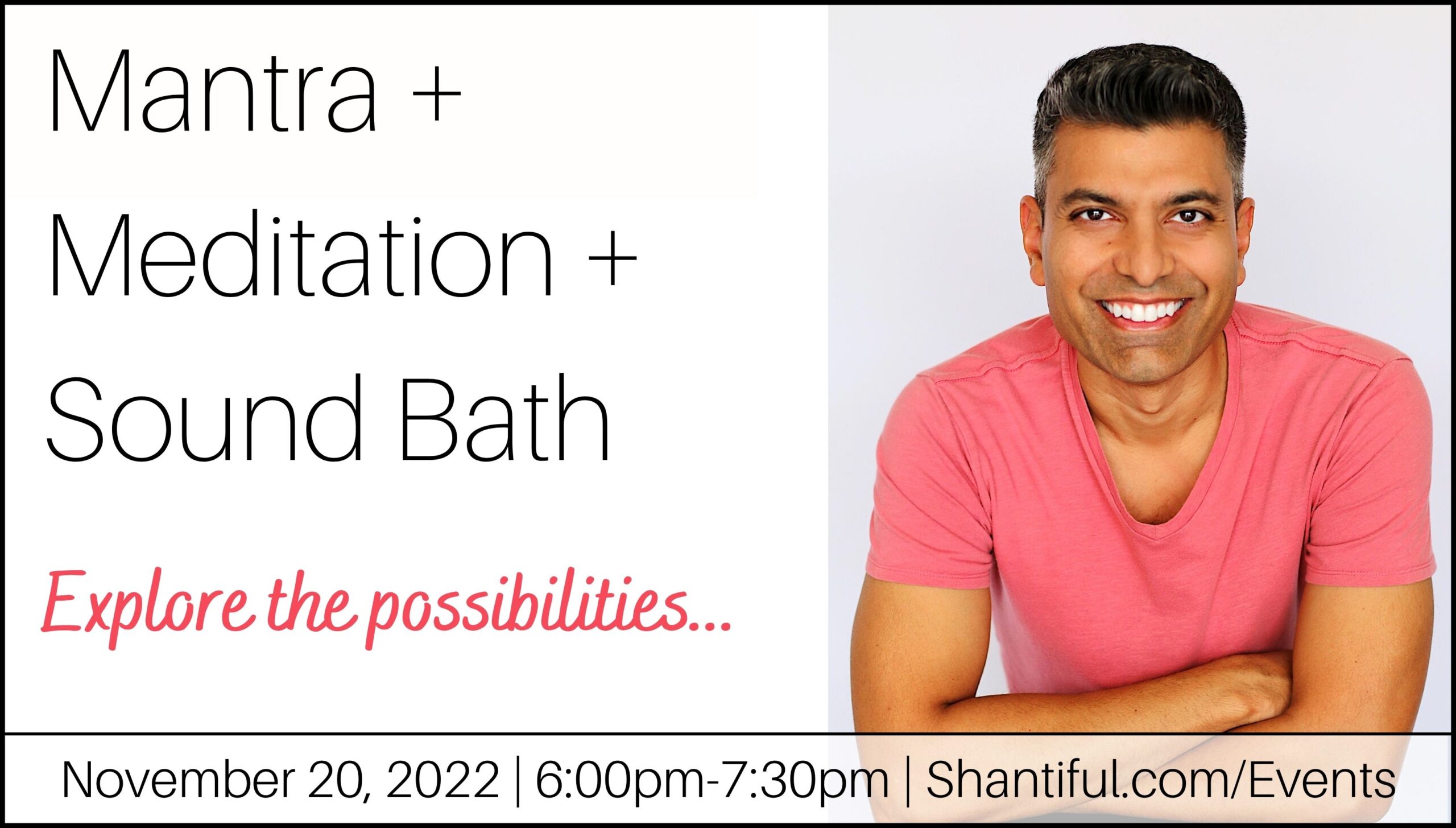 Mantra + Meditation + Sound Bath – Nov 20 | 6:00pm-7:30pm | $33
Using mantra, meditation, and breathwork, we will create an environment to honor the most important relationship you will ever have – your relationship with yourself! The evening will conclude with a unique immersive experience of being "bathed" in vibrations of the human voice and crystal singing bowls. Limited to 12 participants.
SHANTIFUL in SCOTTSDALE | REGISTER HERE!
We also offer Private Toning Sessions!
We also offer private sessions in Gilbert and Scottsdale! Each session is 60-minutes and includes the use of singing bowls, vocal toning, essential oils, reiki, and some light massage. Cost is $185.
Here are some of the things people have reported after experiencing a private session:
Deep Relaxation

Stress Relief

Release of stuck emotion

Peace / Balance

Joy

Clarity

Greater connection to God / Source / Spirit / the Universe / Self
Gift Certificates Now Available!
"Satyam Patel is an incredibly gifted sound healer. I was first introduced to crystal singing bowls through him over 4 years ago, and I fell in love with the power and beauty of their healing vibrations. Satyam has been instrumental in helping me find my voice through toning, with and without the use of the bowls. Although his voice is pure magic and angelic, mine is not. I was terrified to sing, or tone, alone or in front of others. I learned that my body, and spirit heal through the natural resonance of my voice regardless of what sounds come out! It gave me the courage to begin using my voice, and eventually sing aloud, even in front of others! The entire process has been very cathartic for me. Satyam is truly gifted, and an absolute gem of a human being. I love having him come into my studio and work with our students and community to help them find their voice, and learn how to tone with the crystal singing bowls in our intensive workshops, or by attending one of his events or workshops. You will absolutely love that. Thank you, Satyam, for the great work that you're doing."
Ronee Kipnes
Owner of Crystal Sound Oasis
---
"Satyam's energy and aura is infectious. If you get an opportunity to attend one of his soundbath classes, make it a priority. His entire persona is reflected in his singing, music and energy. It truly fills the room. I have participated in many healing classes and events and Satyam's is by far my favorite! I am able to release and unwind and actually heal with the sound of his voice. It is magic. I recommend attending one of his classes to anyone. He has a gift that is very hard to find and his eagerness to share it with the world is truly special."
Beth Chapin
Oncology Nurse
---
"Satyam is an amazing facilitator of sound. He has a voice of an Angel which truly brings about healing. Combined with crystal singing bowls, his sessions are transformative and powerful. The healing power of his sessions are beneficial on all levels. Thank you, Satyam, for sharing your gift!"
Adamarie Fox
LMT, BSW and Reiki Master
---
"It is with great joy and honor that I write this testimonial. Each Chakra Toning session I have attended has been an incredibly amazing experience. Any fears or trepidation I may have felt about vocalizing with strangers was alleviated by a simple smile or encouraging word. Satyam makes something that could be very awkward feel very comfortable. That's one of his gifts! He clearly sets the tone for each session explaining the process and offering up his wonderfully supportive energy. It has been a blessing to participate in healing sessions with this Master Teacher. My healing experiences have been from something as simple as just being able to surrender and trust the experience itself to even deeper levels of healing. I know I have changed on a soul level since beginning the Chakra Toning sessions and feel great changes in my emotional, mental and spiritual levels. Thank you, Satyam, for your guidance and support!"
Jeannine Martins
Certified Sound Practitioner
---
"What you do is genius! Your tonal healing technique is unique and spiritual, including your beautiful voice. You used your voice like a dousing rod to find the imbalances and to clear things. What I saw during our time together was a past life in the dawn of time on earth as humans, the very beginning of everything. You reconnected to humankind through this sacred art of the voice and vibrational alignment. You are a gifted healer. Thank you!"
Margaret
Scottsdale, AZ
---
"The soundbath was a wonderful experience. Satyam did a great job explaining the different steps and leading through the singing part, which was the most daunting for me. I would recommend trying it for anyone interested in yoga, meditation or energy work in general."
Stephanie Brun
Check out this wonderful documentary on how sound impacts matter!


Join us on Facebook!
Whether you're looking for inspirational quotes and videos, some quick vocal tips, or want to learn about our newest events, join our community!
CLICK HERE to check out (and LIKE) our page!