Check out what some of Satyam's students are saying!
"I worked with Satyam for many years and he is incredible. He knows his technique and he not only teaches it, but he also allows his singers to still be original! A truly great teacher and human being!"
ALEXANDRA SHIPP
Leading roles in X-Men: Apocalypse, Straight Outta Compton, and Drumline 2
"Satyam was instrumental in helping me find my voice at such a young age. He cares for all of his students and gives each one the attention they need. He always pushed me out of my comfort zone and gave me the confidence and courage to be the performer that I am today. You cannot go wrong with taking lessons with Satyam Patel."
MICHAEL CALVONI
Owner, Do Re Mi School of Music (Scottsdale, AZ)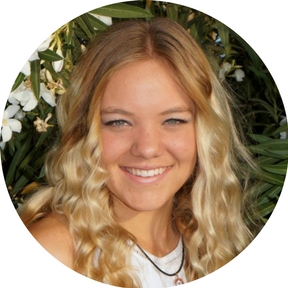 "In the month or so that I have been working with The Singer's Connection I have been beyond pleased with my progress not just vocally but as a performer as well. I had just finished recovering from a vocal nodule when I started and I lacked confidence in myself. My voice has improved past where it ever was before the nodule and I have regained the confidence and trust needed to continue to develop my talents in such a short amount of time, imagine where I will be in another month! IT IS A MIRICLE HONESTLY! :D"
CORBYN MILIUS
Singer / Songwriter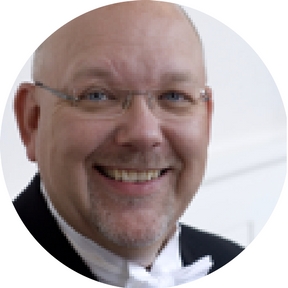 "As I conducted and worked with the exceptionally talented students of Satyam Patel, I immediately recognized the professional level of these highly trained individuals.  I was impressed by the beauty of their tone quality…and overall mastery of their tonal placement and nuance heard within their singing.  Very impressive!  The technique taught to these students is most definitely the highest professional standards recognized and experienced within our vocal art form."
DR. DAVID THYE
Director, Carnegie Hall (New York)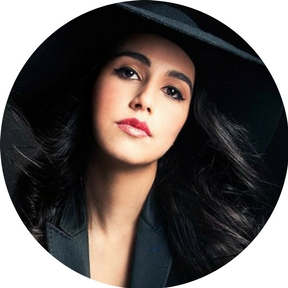 "I've known Satyam for nearly 8 years now. His level of professionalism, skill, & talent continues to amaze me. He never puts forth anything less than his full effort each lesson & his knowledge on vocal technique is exemplary. His passion for music & teaching runs deep. It definitely shows in the improvement of my own vocal abilities. I'm so grateful to have the opportunity to work with Satyam Patel."
ANYA SINGH
Singer / Songwriter (Dubai, UAE)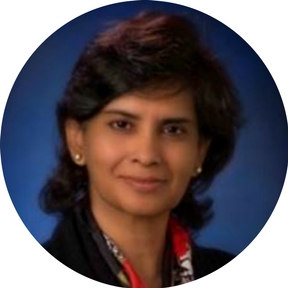 "It has been almost three years since I have been taking voice lessons with Satyam Patel. I've had many voice teachers around the world and have been told that my vocal range was limited. After only 8 lessons l increased my vocal range by 8 notes. Satyam proved everyone wrong and now I am able to sing an octave higher. However, my improvements were not limited to my vocal range – I also have better control of my voice, volume, and vibrato. My singing is less strident and more smooth. Most importantly I sing with more confidence. I know my coach will identify and eradicate my performance issues at levels that I have never even considered. Satyam combines time proven conventional methods with his own brand of tools in order to identify the root cause of my voice problems, and meets me where I am at any given moment. He develops custom strategies to eliminate my vocal challenges with laser focus, in real time, within the time constraints of a single lesson. So every lesson becomes a very powerful experience. Satyam's genius lies in his knack for integrating both the speech/expression of art and the anatomical/physiological science of voice with the unique energy signature that he keenly perceives in each student. Taking lessons with Satyam Patel has been the absolute best decision for my voice."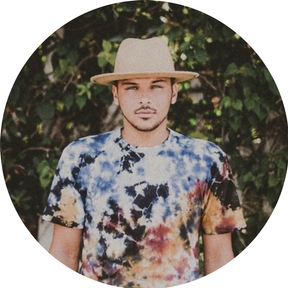 "Satyam Patel sets the high standard of a great quality vocal coach and, in my opinion, is one of the best. I have been working with Satyam for 10+ years and I can proudly say that no one could have gotten me as far as he has. I have worked with dozens of other vocal coaches around the world; Satyam can't be duplicated. His teaching techniques are so spot on, his attention is always 100% on his students, and he truly cares about the health and condition of your voice. My voice would not be where it is without Satyam. He got me through my entire voice break and helped with getting my range back to where it was when I was 11 years old. Remarkable and such a talented guy. If you want to take your voice and talent to places it has never been, Satyam is your answer. I promise, you won't regret it."
BRANDON DRAHOS
Singer / Songwriter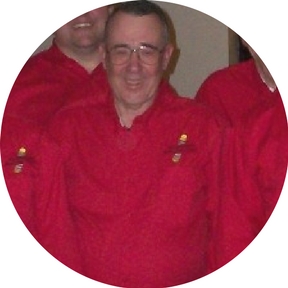 "I started taking lessons from Satyam Patel sometime in 2005 or 2006. My goal was to preserve my voice into my old age. At that time I was singing Barbershop with the Phoenicians Chorus. In 2010 we moved to the wilds of Wyoming and I have continued to benefit from Satyam's expertise using Skype. Satyam has not only increased my range by five notes but has also greatly helped my technique. I really respect him for being able to communicate his lessons in an understandable way and with great patience. Three years ago my wife started taking lessons from Satyam. She had been diagnosed with COPD and vocal training was recommended to help her breathing–and it has.
P.S. Both my wife and I are now in our 80s and I am singing better than at any time in my life."
KEITH KELLY
Wyoming Aires Barbershop Chorus (Cheyenne, WY)